All current Petz clothes downloads are made by Manda, recolors by Mkay.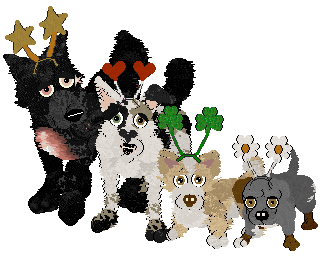 Boppers Set
This pack includes four boppers, stars, hearts, clovers, and flowers.




Heart Glasses
This pack includes two pairs of Heart shaped glasses. Pink and Red.



Butterfly Costume
Butterfly wings with matching antenna! -
Textures by Celia @ Filthy Hippie




Antlers
Some little antlers for your Petz.



Teddy Bears
Cute little teddies for your petz to carry around everywhere!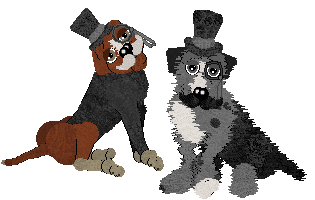 Monocle and mustache set
Petz look quite dapper wearing a monocle and mustache.



Animal Hats
A cow, chicken, and pig hat.



Hoodies
These hoodies are two separate pieces worn together.



Easter Bunnies
Recolors of the bunny ears in green, yellow, and blue with matching sweaters.






Want even more Clothes? Check out Shoppin@Gossipin!