Here you will find mice replacements for your game.
These will change your mice into different animals and
require you to replace your Petz Rez.dll file that is located
in your Petz/Resource folder. (This is the folder that your
toyz, clothes, breedfiles, ect. are located.) Please make a
copy of your Petz (3,4,5) Rez.dll file in case you ever
want the normal mice back again!

Chinchilla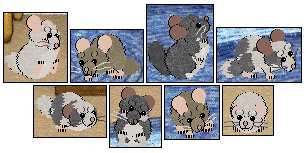 Two colors will appear at random each time you open your game.

Silent




With Chinchilla Sound


Bear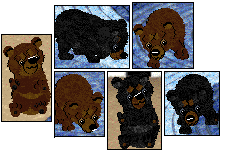 Better hope mama bear isn't nearby!

Silent




With Bear Sound


Lizard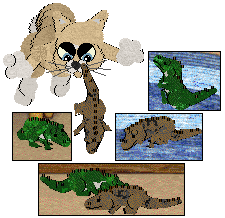 Tiny lizards that resemble baby crocodiles.



Fennec Fox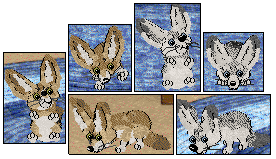 This will replace your mice with white and tan fennec foxes.

Silent




With Fennec Sound


House Hippo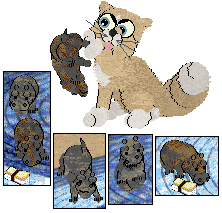 House hippo's are very timid creatures and they're rarely seen,
but they would defend their territory if provoked.

Silent




With Hippo Sound


Raccoon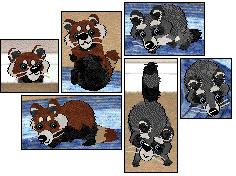 Infest your house with raccoons instead of mice!

Silent




With Raccoon Sound


Squirrel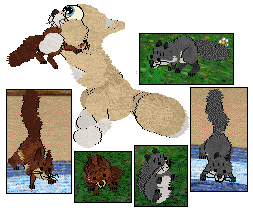 Chase some squirrels in the backyard!

Silent




With Squirrel Sound


Panda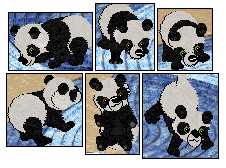 It's Pandamonium!

Silent




With Panda Sound


Hedgehog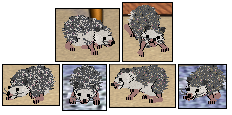 Who doesn't want a house filled with hedgehogs?

Silent




Sometimes secret mice replacements can also be found as Find-It prizes...

Do you wish you could have all the mice on Gossipin in the same file? Check out Shoppin@Gossipin!