Founded in 2006!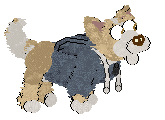 Feb. 22nd, 2015

- New find it. Check it out on the games page!
- New adoptions on the Adopt page!
- Some of the mice files have slight updates,this includes the fennecs, chinchillas, and the 'ultimate mice replacement' file on the shop page.
- Hedgehogs added to the Mice page
- Some toys have been converted on Mkay's toyz page. Also fixed some alignment issues which caused some toyz to be shakey.
- Broken links have been updated. If you find one it's likely that the item hasn't been converted to that specific version yet.